Thank you to everyone who joined us on Saturday 2nd December for our Christmas Market with country themed shopping stalls, festive food and a big raffle for some fantastic prizes!⁠ ⁠ 50 Bird re-entry Results: Mark Fletcher HG/AA 1st 48 Dean Horswell HG/AA 1st 48 Nick Portlock HG/AA 1st 48…
Saturday 23rd December: 9.00am – 5.30pm Sunday 24th December: Closed Monday 25th December: Closed Tuesday 26th December: Closed Wednesday 27th December: 9.00am – 4.00pm Thursday 28th December: 9.00am – 4.00pm Friday 29th December: 9.00am – 4.00pm Saturday 30th December: 9.00am – 4.00pm Sunday 31st December: Closed Monday 1st January: Closed…
We're delighted to recently have become business supporters of the Cotswold Way Association.⁠ We're just a short detour off this National Trail, and our café is an ideal spot to rest and refuel. Serving a delicious range of breakfast, lunches, cakes, snacks and drinks – available to enjoy on-site or…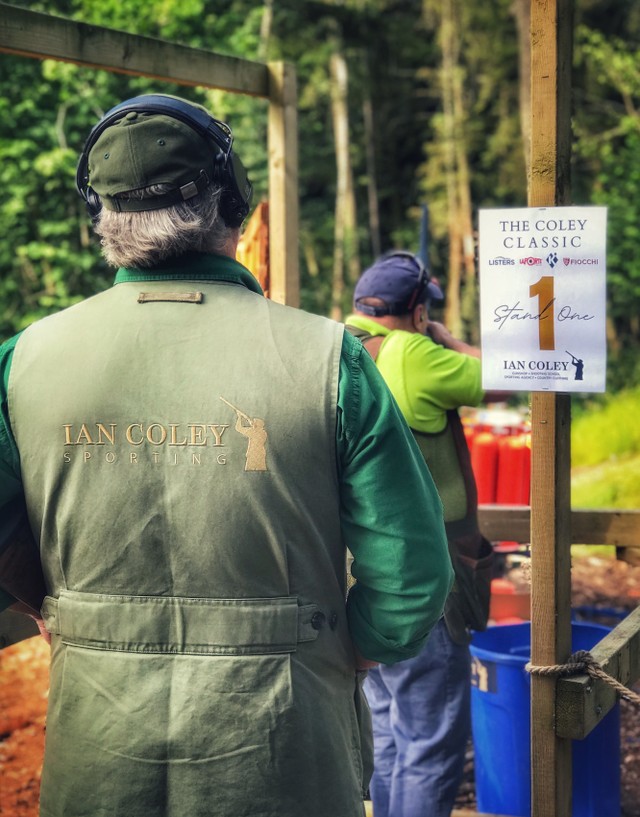 Thank you to everyone who joined us last week for the Coley Classic 120ESP Open, congratulations to Brett Winstanley and Chris Biddlescombe for winning high gun with a score of 116 High Gun: Brett Winstanley Chris Biddlescombe AA Class: Sam Usher Richard Faulds Dean Horswell George Digweed Daniel Hampson Struan…
A huge thank you to everyone who attended our Open Day last weekend. Lovely to see lots of familiar faces and meet some new ones – we hope you all enjoyed it! ⁠ Congratulations to:⁠ Matt Turk ~ Winner of the Dirty Dozen Semi-Auto Challenge and Beretta A300 worth…
Part-Time Café Assistants We're looking for part-time assistants to join a small, friendly team in our brand-new café. We have a part-time, mid-week role available, as well as Saturday-only shifts. We are looking for hard-working, reliable people who enjoy delivering excellent customer service, and good quality food and drinks. Responsibilities:…
Experienced Cook – Full Time / Sociable Hours Hours: Tuesday – Saturday 8.30am – 5pm We are looking for a lead cook to take charge of our brand-new café, producing a range of meals including breakfasts, simple hot and cold lunches, and cakes. We require someone who: Has 2+ years' experience…
Congratulations to Adrian Johnson for taking High Gun with a score of 99! Prize money is ready to be collected from the Shooting School.
Sometimes described as FITASC with guns up! This year at Ian Coley Sporting we have launched a Super Sporting Series alongside our English Sporting competitions, however we often get asked, what's the difference? A Super Sporting layout is similar to English Sporting with multiple stands around the Shooting Ground, however…
Congratulations to Julian Morris for taking High Gun with score of 96! Prize money will be ready to collect from the Shooting School by the next registered competition on Wednesday 1st March.
Please collect your prize money from the Shooting School Reception desk. A. Heron D. Thompson K. Allen N. Vadasz A. Meager D. Ward K. Hodgkinson x2 O. Durovic A. Moon E. Hemmings K. Spear P. Bailey A. Skelton F. Mattinson L. Cantwell P. Cooper A.Lytwunchuk G. Goldthorpe M. Barnett P….