Welcome to the Ultimate Simulated Game Shooting Experience!
Are you looking for an exhilarating and challenging day out? Look no further!
Put your accuracy, precision and reflexes to the test, as you take aim at fast-flying clay targets that mimic the flight patterns of various game birds. It's the closest you can get to real game shooting without actually being in the field.
Our simulated game shooting days offer an unforgettable adventure that will test your skills and provide you with an authentic shooting experience. Feel the adrenaline rush as you take on different simulated game targets, including high pheasants and driven partridge.
Who are our Simulated Game Days designed for?
Our simulated game days are designed for more experienced shots. They're ideal for groups of friends looking to keep their eye in for the season, for newcomers to game shooting, and for corporate hospitality and team building. It's an opportunity to challenge your shooting abilities and indulge in a day filled with excitement and camaraderie.
Why choose our Simulated Game Shooting Days?
Ian Coley Sporting has a long history of providing not only the finest Driven Game days, but also the finest Simulated Game Days in the Cotswolds and beyond.
Authentic: Our simulated game shooting days are designed to replicate the thrill and challenge of a real game shooting experience.
Diverse: Our expert team will set a mix of technical shots, fast-paced sequences and long-range challenges over a series of drives.
Challenging: Our simulated game shooting days will sharpen your skills and keep you engaged throughout.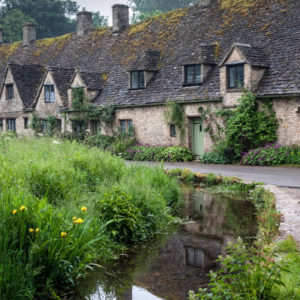 Format of a Typical Day
Breakfast – in the morning, meet for breakfast, followed by a welcome and safety briefing from your Ian Coley Sporting host.
First two drives – set out for the first two drives, taking in the beautiful Cotswold countryside on the way.
Elevenses – after two thrilling drives, take a well-deserved break for refreshments and a catch up with the other guns.
Further Two Drives – tackle different simulated targets over two further drives.
Lunch - reflect on the day's experiences and share memorable moments with your fellow guns.
Extras
Expert Instruction: If required, our dedicated team of experienced instructors can be on hand to provide guidance and advice. They will share invaluable tips to enhance your accuracy and ensure you make the most of your day. *Less experienced guns must be accompanied by an instructor.
Cartridges: We can provide a range of suitable cartridges.
Gun Hire: If you or your guests require guns, these can be provided.
Find all the clothing and kit you require at Ian Coley Country
Mens & Ladies clothing, Shooting Accessories, Dog Accessories, Gift Ideas & Vouchers