TOP TEN GAME GUNS
With the 2019/20 game season getting into full swing, our Gun Room team run down their Top Ten Game Guns.
One of the most reliable single selective trigger side-by-sides on the market today, with typically excellent Beretta build-quality. Smooth handling, crisp trigger pulls and low recoil, even with heavy loads, make the 486 a viable choice for a serious high bird day. Round action available in pistol grip or straight hand stock. Reasonably priced, the 486 is a side-by-side designed with the shooter in mind.
From £3,875 new
The EELL is without doubt one of the most popular game guns in the field, and it is easy to see why. Reliable, fast handling and aesthetically very pleasing – with high grade, oil-finished woodwork and the option of either game scene or scroll engraved sideplates. A really instinctive gun to shoot, with Beretta's typically over-tight fixed chokes helping to retain good patterning with fibre-wad cartridges - perfect for a high bird day in peak season.
From £5,665 new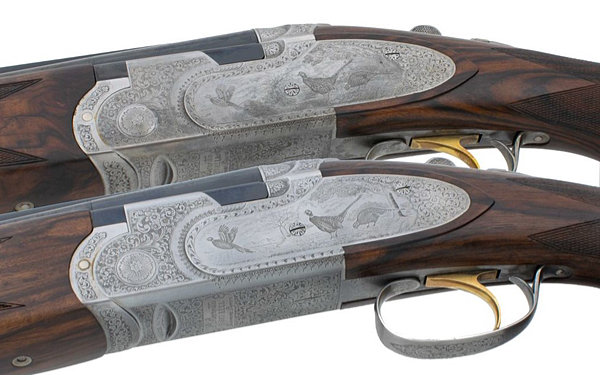 Currently available in 12-gauge with 30" barrels, and either scroll or game scene engraving, the Beretta SL3 offers not only outstanding performance in the field, but also excellent value for money when compared to other guns in the Beretta Premium range. The 20-gauge version is due to hit the shelves in the next two months. Read more about the Beretta SL3.
From £18,750 new
All the fantastic, solid engineering that you would expect from Perazzi and effortless to handle, with minimal felt recoil, even with heavy game loads. The Perazzi MX12 SC3 comes in a range of barrel lengths and engraving options; off-the-shelf the majority of these will be Type 100 or 101 scroll engraving, with a matte coin finish. The premium end of the market, but then one of the great advantages of Perazzi is that there is the option to visit the factory in Italy; choose your walnut blanks and have your gun made to your exact specifications for the only additional costs of your flights and accommodation.
From £16,155 new
Browse all Perazzi shotguns currently in stock
Enquire about a Perazzi factory visit today
Enquire
In terms of value for money, the Caesar Guerini Magnus takes some real beating! Superb handling and very comfortable to shoot, thanks to the Prince of Wales grip and schnabel forend. Ventilated top game rib takes some of the weight out of the gun. Game-scene engraved sideplates and quality woodwork complete the package. Available in a range of calibres and barrel lengths and covered by Caesar Guerini UK's 10-year mechanical warranty.
From £2,940 new.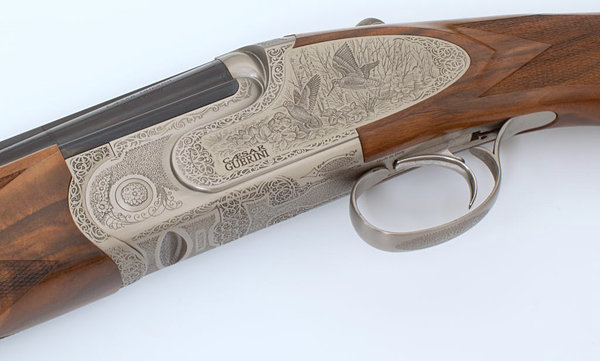 The latest Guerini game gun to hit the market and what a beauty! Round-body sideplate action with gold-inlaid game bird and foliage engraving. Long trigger tang inlaid into a slightly more swept back grip. The rounded 'Boss' Style forend ironwork and additional forend tailpipe detailing help to ensure this model is as elegantly beautiful to behold as it is to handle. Solid top game rib and autosafe. Available in 20 gauge, with 30" or 32" barrels and covered by Caesar Guerini UK's 10-year mechanical warranty.
From £9,775 new
Renowned for years in clay shooting circles, Krieghoff is now starting to make serious inroads into the game field. The design functions that make Krieghoff shotguns so popular for clay shooting translate very well into game shooting – the gun absorbs a lot of recoil and the responsive, light weight Parcours barrels allow for faster target acquisition. Ideal for heavy loads on a big game day.
From £12,500 new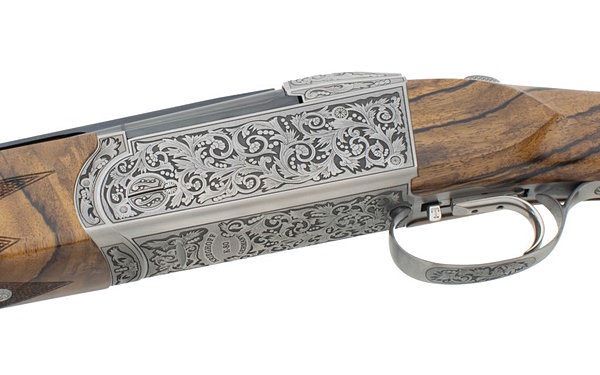 Outstanding value for money with typical Miroku build-quality and reliability; an exceptionally well-balanced gun which is smooth to shoot. Deep, floral scroll engraving on a boxlock action, with high grade American walnut and soft recoil pad fitted as standard. Solid 6mm game rib and fixed ½ & ¾ chokes.
From £3,599 new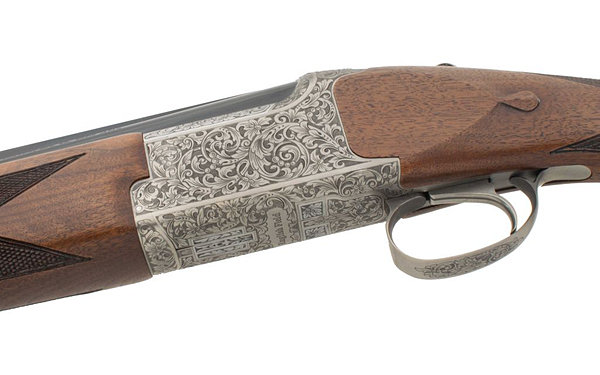 Browse all Miroku over-and-under shotguns currently in stock
Rizzini has a reputation for making lovely looking guns, and the EM Round Body is no exception. Fully engraved with a foliate scroll and completed with oil-finished walnut, the EM RB is well balanced and smooth to shoot. For something faster-handling, try our Ian Coley specification Ribless Game – the ideal transition from a side-to-side to an over-and-under. The EM Round Body is available in 12G, 16G or 20G calibre and with either 28" or 30" barrels.
From £2,990 new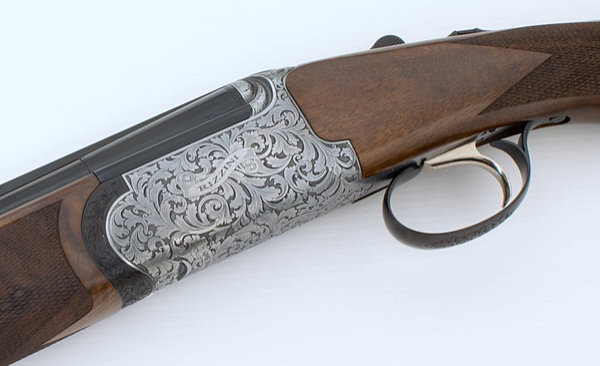 Browse all Rizzini over-and-under shotguns currently in stock
* Prices correct as of October 2019 and subject to change